51. Learning To Be Gentle 2023
Open media in modal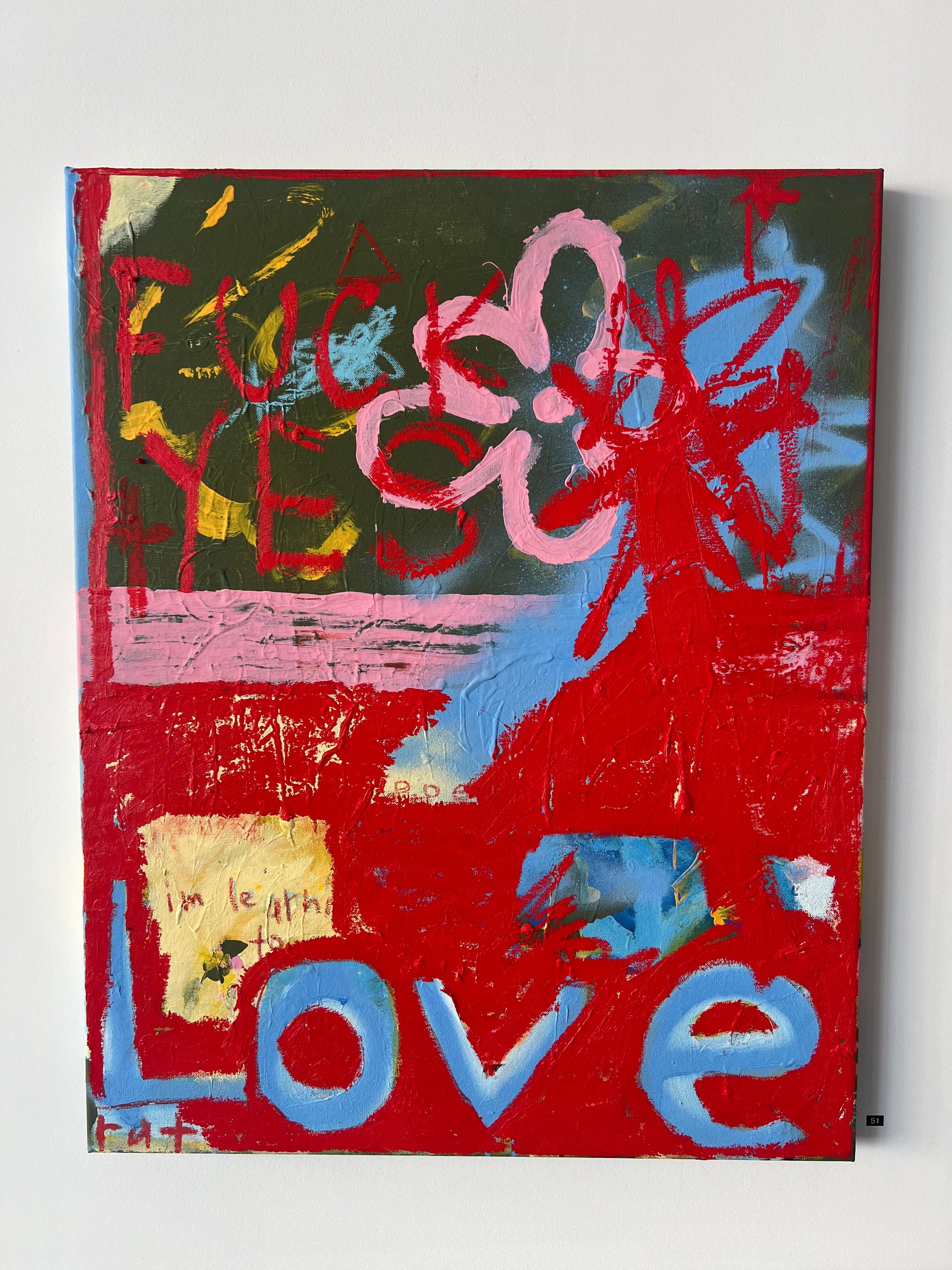 Open media in modal
Open media in modal
Open media in modal
51. Learning To Be Gentle 2023
Learning To Be Gentle serves as a daily reminder to go slowly and gently in this busy life. The forest greens and sky blues represent natures state of flow whilst the yellow is for all things bright and lovely in the world. Red symbolises the love, passion, and resilience we all hold for the life experience. "I'm learning" is a subtle message from Oliver to never stop learning and to connect with the childlike wonder that is innate within us all.

Medium
~ Acrylic, spray paint & oil pastel on canvas

Size
~ 24 x 30"
"Puurfect" is a solo exhibition by Oliver Shaw, a multi-talented artist residing in Melbourne. Shaw, also known as RAT, is a painter, writer, and fashion designer, currently teaching creative writing at a university. Recently completing a PhD in writing and art, he holds an MFA in Playwriting from NIDA.

Following a successful solo show at Brunswick Street Gallery in late 2022, featuring sold-out paintings and ceramics and a year long hiatus from social media, Shaw's upcoming exhibition at Jack Jack Store will showcase his signature blend of painting, ceramics, and unique wearables. His art explores the visual transformation of words into artistic expressions, reflecting a spontaneous and plan-free approach. Inspired by childhood memories and the beauty of life and playful energy, Shaw aims to evoke joy, lightness, and happiness in viewers.
These works, collectively titled "Puurfect" serve as an ode to his cat Wednesday, a source of love that fuels his artistic endeavours. Shaw invites you to join him at Jack Jack Store for a delightful experience with his art.
Tax included.
Shipping calculated at checkout.