19-69 Female Christ 100ml
Open media in modal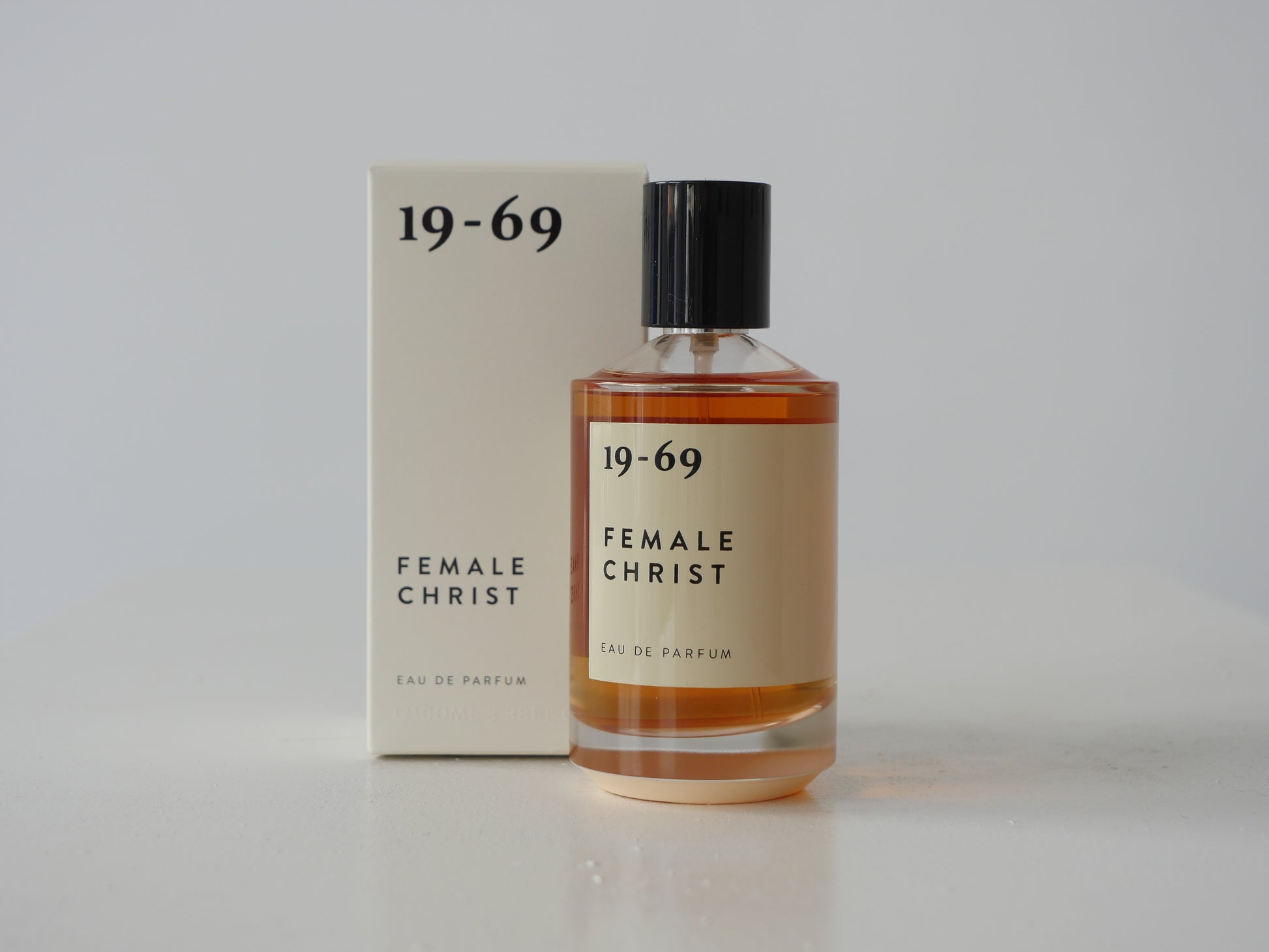 Open media in modal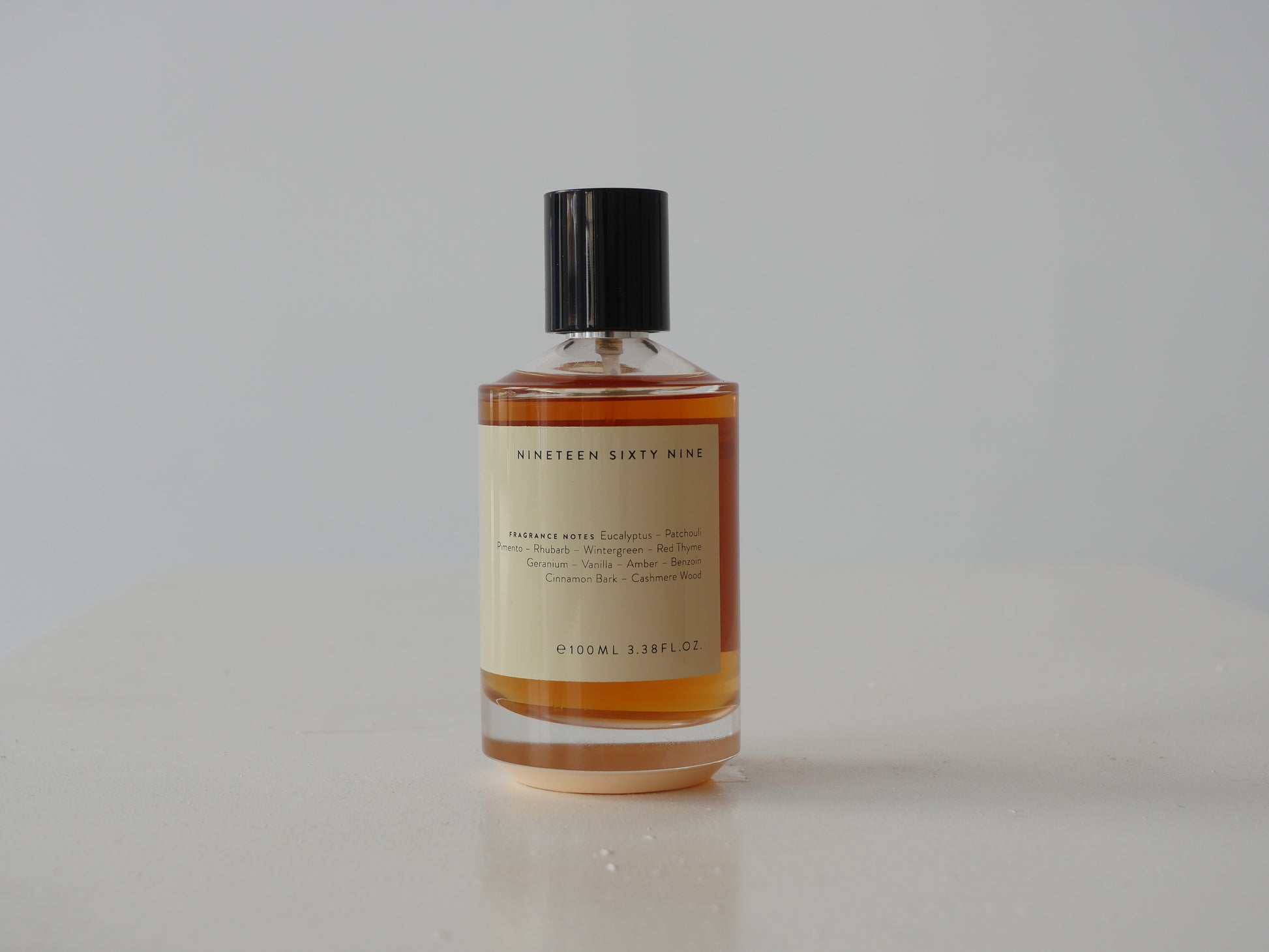 Open media in modal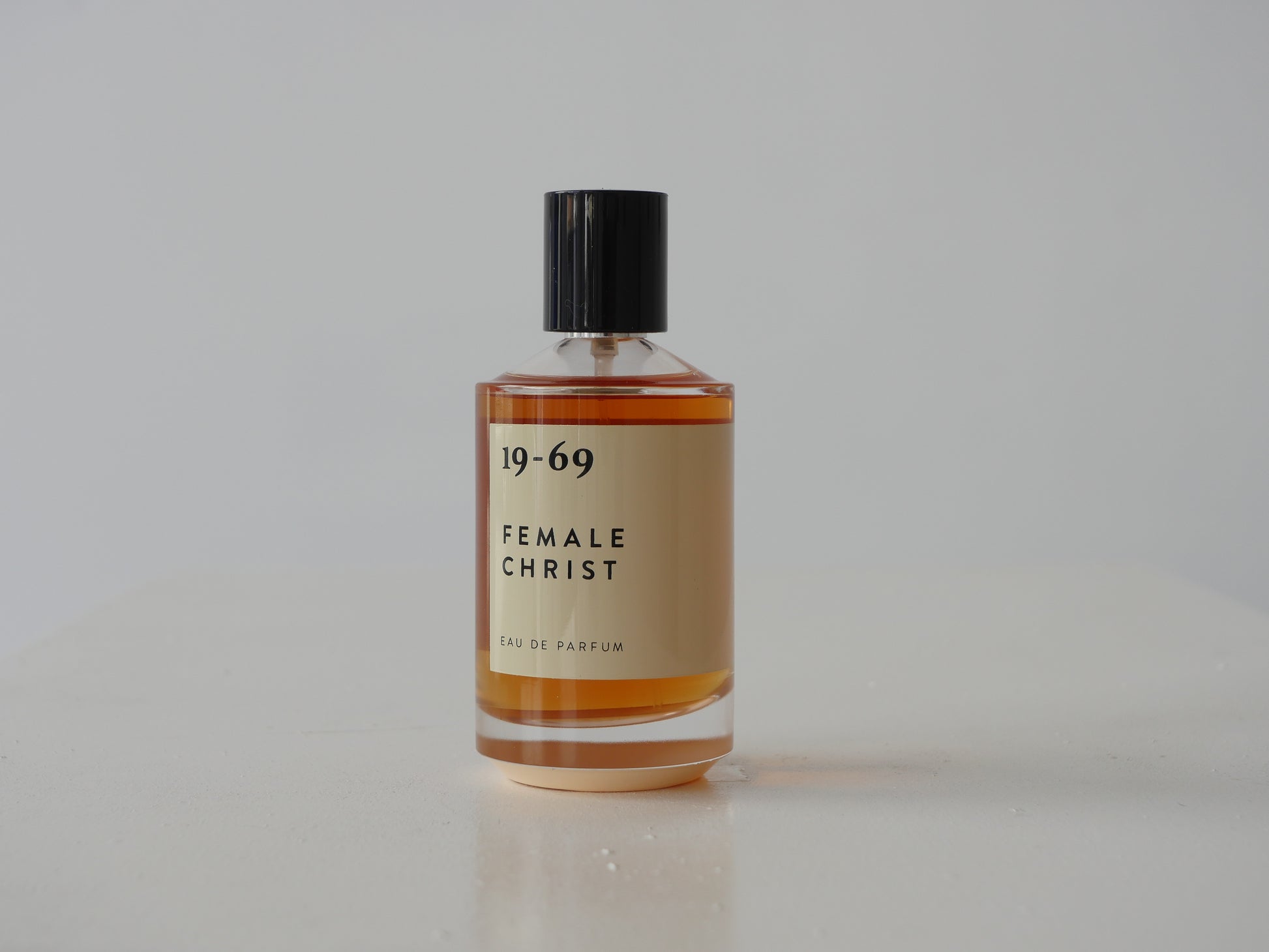 19-69 Female Christ 100ml
In 1969, a naked woman carrying a cross, walked through the Copenhagen Stock Exchange. The performance act went under the name "Female Christ".

Female Christ by 19-69 is earthy and woody with integrity. Fragrance notes include Patchouli, Rhubarb and Cashmere Wood.
All 19-69 fragrances are suitable for any gender.
"The social revolution and constant transgression of boundaries in the late 1960s meant that artists expressions took new directions. Some artists opposed of dominant values and behavior of society by using performance art: art that exists while in progress. However, this also means that significant voices and parts of art historý from this time period risk to fade as they only exist as photographic or filmed records. By creating a fragrance with the same name, 19-69 ensures that the memory is immortalized."
TOP NOTES
Eucalyptus
Patchouli
Pimento
MID NOTES
Rhubarb
Wintergreen
Red Thyme
Geranium
BASE NOTES
Vanilla
Amber
Benzoin
Cinnamon Bark
Cashmere Wood
Tax included.
Shipping calculated at checkout.